Dr. Abdullah Al-Abri
Expert and Consultant in Hydrogen, Energy, Policy, Investment, and Climate Action, International Energy Agency (IEA)
Dr. Abdullah Al-Abri is an Expert and Consultant in Hydrogen, Energy, Policy, Investment, and Climate Action at the International Energy Agency (IEA).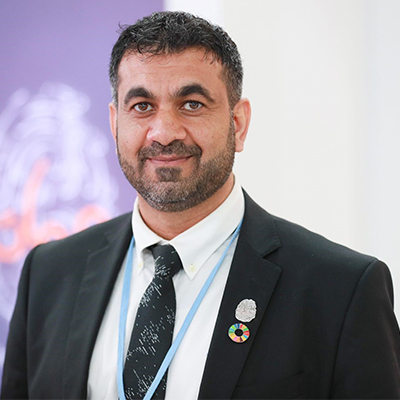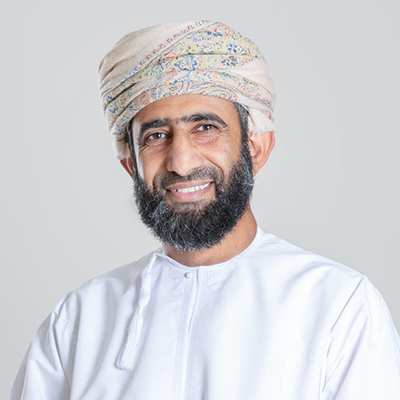 Dr. Abdul Aziz Al Shidhani
General Manager, Hydrom, Oman.
Engineer Abdulaziz Al Shidhani is a seasoned professional with over two decades of experience in the energy and water sectors. Currently serving as the General Manager of Hydrom, established in 2022 to oversee national interests in the green hydrogen sector, he has been instrumental in shaping Oman's renewable energy and hydrogen strategies. His previous role as Director General for Renewable Energy and Hydrogen at the Ministry of Energy and Minerals saw him play a key role in crafting and implementing these strategies, including the Green Hydrogen Strategy announced in October 2022. Abdulaziz's contributions extend beyond Oman, as he chaired various energy-related working groups and dialogues, both nationally and internationally. He served on the boards of the Oman Power and Water Company and the Oman Environmental Services Company (Beah), holding the position of Deputy Chairman for the latter. His extensive experience includes positions at the Public Authority for Electricity and Water and the Oman Water and Wastewater Services Company. Before his leadership roles, Abdulaziz began his career as an electrical engineer, eventually becoming the Manager of Planning and Regulatory Affairs at Mazoon Electricity Company, where he played a pivotal role in policy formulation and sector growth. He graduated in Electrical Engineering from Sultan Qaboos University in 2003 and earned an MBA in 2012. Additionally, he completed leadership programs at IMD in Switzerland between 2012 and 2015 as part of his ongoing education. Overall, Abdulaziz Al Shidhani's diverse background and leadership have significantly contributed to Oman's energy and water sectors.
---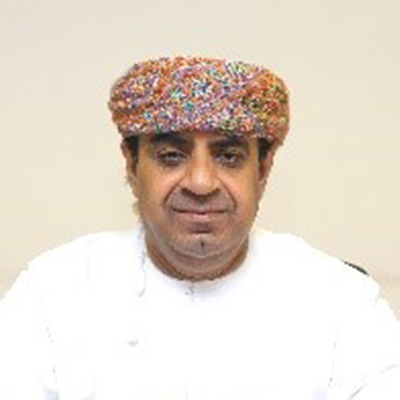 Prof. Khalifa Saif Sultan Al-Jabri
Professor, Department of Civil and Architectural Engineering, Sultan Qaboos University, Oman
Professor Khalifa Al-Jabri is a Distinguished Professor in the Department of Civil and Architectural Engineering at Sultan Qaboos University. He holds a BSc in Civil Engineering from Sultan Qaboos University and earned his MSc and PhD from The University of Sheffield, UK. He served as the Head of the Department at SQU until 2017. Globally recognized for his influential research in construction and building, he ranks among the world's top 2% of scientists according to Stanford University. Prof. Al-Jabri has received prestigious awards, including "The Order of Royal Commendation (2nd class)" from His Majesty Sultan of Oman. Beyond academia, he serves as a national expert of infrastructure at UNIDO and holds fellowships with the Institution of Civil Engineers (ICE) and the American Society of Civil Engineers (ASCE). With over 220 published articles and numerous research grants, he continues to make significant contributions to the field, focusing on materials behavior, waste utilization, seismic hazards, and sustainable construction materials.
---
Dr. Saboor Shaik
Associate Professor, School of Mechanical Engineering, Vellore Institute of Technology, India
Dr. Saboor is currently working as an Associate Professor in the School of Mechanical Engineering at Vellore Institute of Technology, Vellore, Tamil Nadu, India. Dr. Saboor obtained his doctorate in Mechanical Engineering from the National Institute of Technology Karnataka, Surathkal, India, in 2016. He is the recipient of the BRICS Young Scientist Fellow-2022 in Low Carbon Technology by DST, Government of India, and BRICS forum. His areas of research include the built environment, energy-efficient and low-carbon building materials, smart glazing for buildings, solar energy, refrigeration, air conditioning, and alternative refrigerants. Dr. Saboor has published over 134 research articles, out of which 88 research papers are in high-impact SCI/SCIE indexed international journals. He is a review editor in Frontiers in Built Environment and Frontiers in Energy Efficiency Journals. He completed two international projects in the aforementioned areas sponsored by South Asia development grants, U.K., and British Council Going Global grants.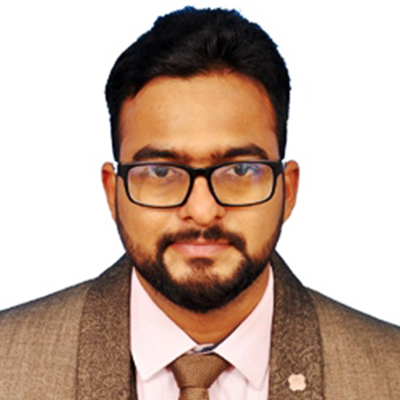 ---